Hair Regenerating Mask
Regular price

€27,00

Sale price

€24,00
Our HAIR NOURISHING MASK is an organic hair mask designed to activate and strengthen hair. Stimulates the scalp, helping promote growth and reduces excess hair fall. Keeps your scalp hydrated and stops it from feeling itchy, making it the perfect hair mask for dandruff and dry scalp.
It's formulated with powerful hair-boosting ingredients like ginger, cinnamon, and mint. Combined, they help your hair grow stronger and healthier from the roots to the tips by giving it the nutrients it needs.
Suitable for all hair types. Especially thin and dry hair.
Size: 473 ml
How to use

Apply a moderate amount to hair after washing with shampoo. Massage in circular motions for about 15-20 minutes in the desired area, then remove with plenty of water. For optimal results, use twice a week.
Key ingredients

Cinnamon: Contains vitamin C, minerals, anti-inflammatory, antioxidant, and anti-fungal properties. Can help control hair loss, improve hair length, density and growth.

Mint: More than just smelling good, min helps alleviate dry and itchy scalp due high amounts of anti-bacterial and anti-fungal properties. Improves circulation in skin, which helps improve growth.

Ginger: Packed with vitamins, fatty acids and minerals, it contains compounds that can help improve blood circulation to the scalp, helping promote growth and prevent hair loss.

Macadamia Seed Oil:
Macadamia seed oil is rich in fatty acids, especially omega-7, which closely resembles the natural oils produced by the scalp. This makes it an excellent moisturizer that can rejuvenate brittle, dry hair, imparting shine and strength.

Aloe Vera:
Aloe vera is renowned for its hydrating and soothing properties; when applied to the hair, it provides deep moisture, reducing dryness and flakiness of the scalp. Additionally, its proteolytic enzymes help remove dead skin cells from the scalp, promoting healthier hair growth.

Green Tea:
Loaded with antioxidants, particularly epigallocatechin gallate (EGCG), green tea helps combat hair loss by reducing DHT (Dihydrotestosterone) levels, which is a major cause of hair fall. Furthermore, its anti-inflammatory properties can help soothe the scalp and reduce dandruff.

Cottonseed Oil:
Cottonseed oil contains a good amount of vitamin E and antioxidant properties, which can help protect the hair from external damage like pollution and UV rays. Its linoleic acid content also promotes hair growth and helps prevent hair thinning.

Shea Butter:
Packed with vitamins A and E, as well as essential fatty acids, making it a powerful natural conditioner for hair. Its deep moisturizing properties can help to soften and reduce breakage in hair, while also soothing the scalp and reducing inflammation.
Full Ingredients

Aqua (Water), Cetyl Alcohol, Cetrimonium Chloride, Stearyl, Alcohol , Glycerin, Sorbitol, Polyglyceryl-3 Diisostearate, Glyceryl Stearate, Quaternium-91, Cetrimonium Methosulfate, Cetearyl Alcohol, Rosmarinus Officinalis Extract, Zingiber Officinale (Ginger) Root Extract, Behentrimonium Chloride, Fragrance / Parfum, Dimethicone, Propylene Glycol, Citric Acid, Gossypium Herbaceum (Cotton) Seed Oil, Butyrospermum Parkii (Shea) Butter, Macadamia Ternifolia Seed Oil, Cocos Nucifera (Coconut) Fruit Extract, Chamomilla Recutita (Matricaria) Flower Extract, Aloe Barbadensis Leaf Extract, Camellia Sinensis Leaf Extract, Cinnamomum Zeylanicum Bark Extract, Acorus Calamus Root Extract, Commiphora Myrrha Resin Extract, Olea Europaea (Olive) Fruit Oil, Argania Spinosa Kernel Oil, Lecithin, Polyglyceryl-3 Diisostearate, Glyceryl Stearate
Shipping Information

- No EU import duties
- Ships within 1-3 business days
- International shipping available
Share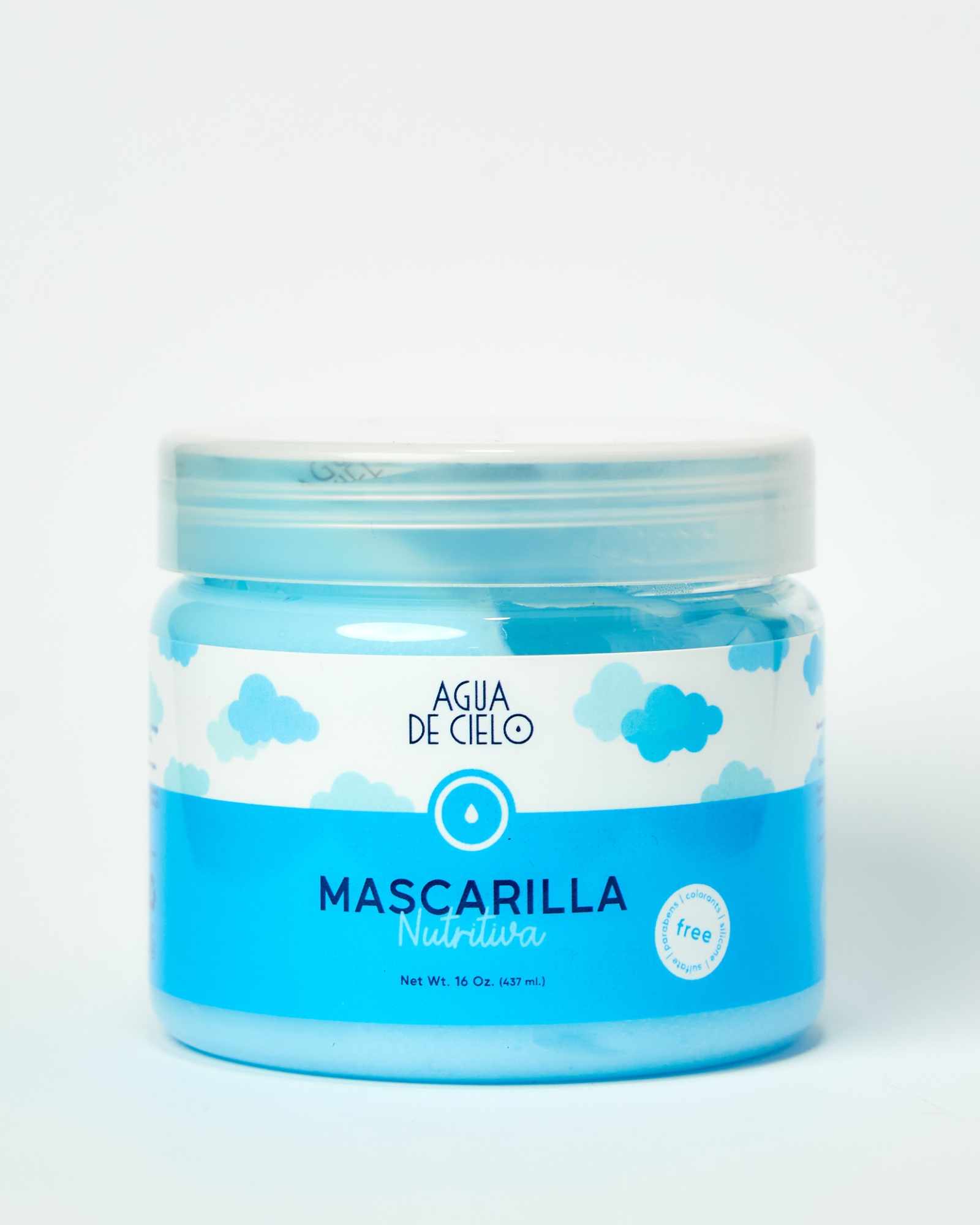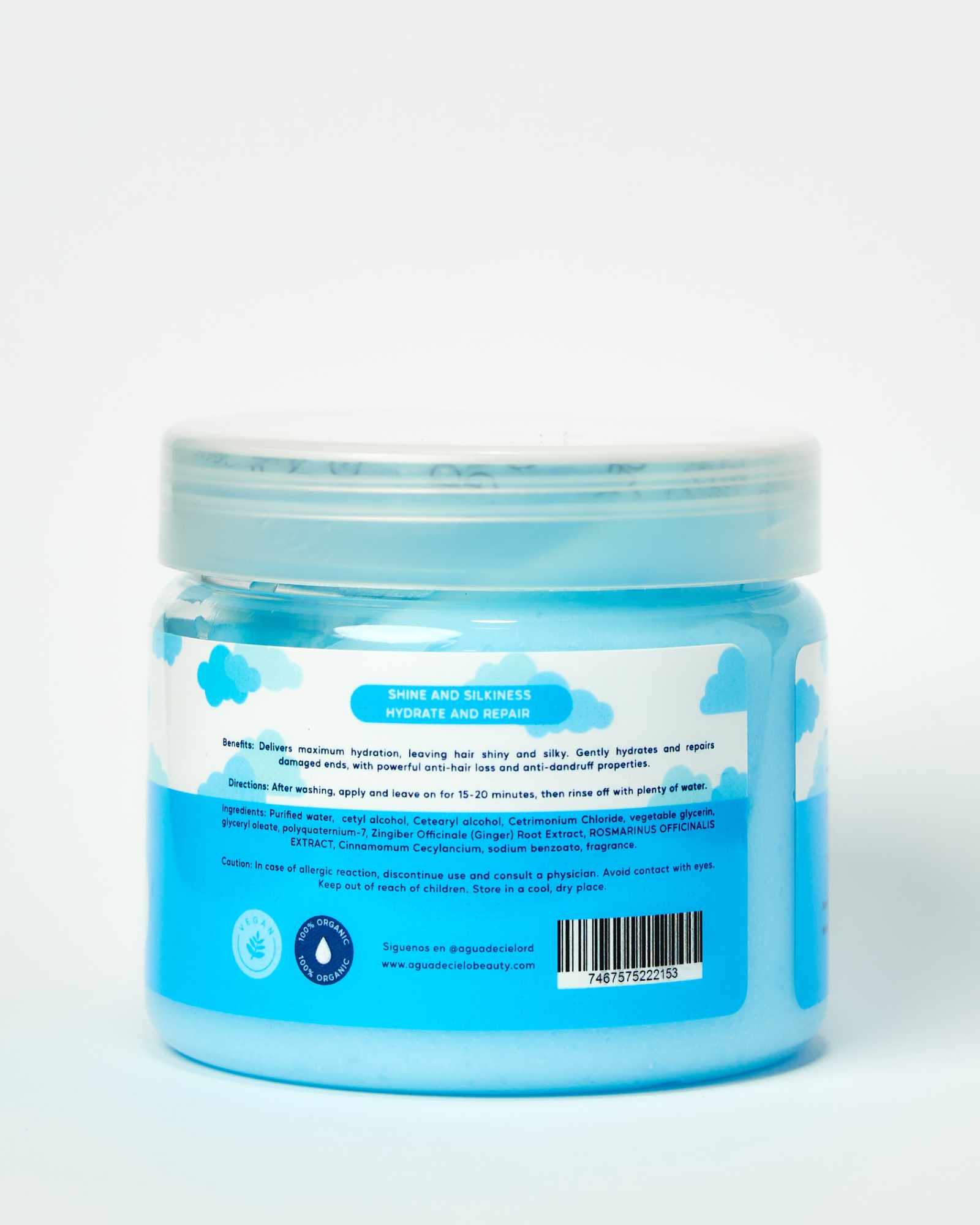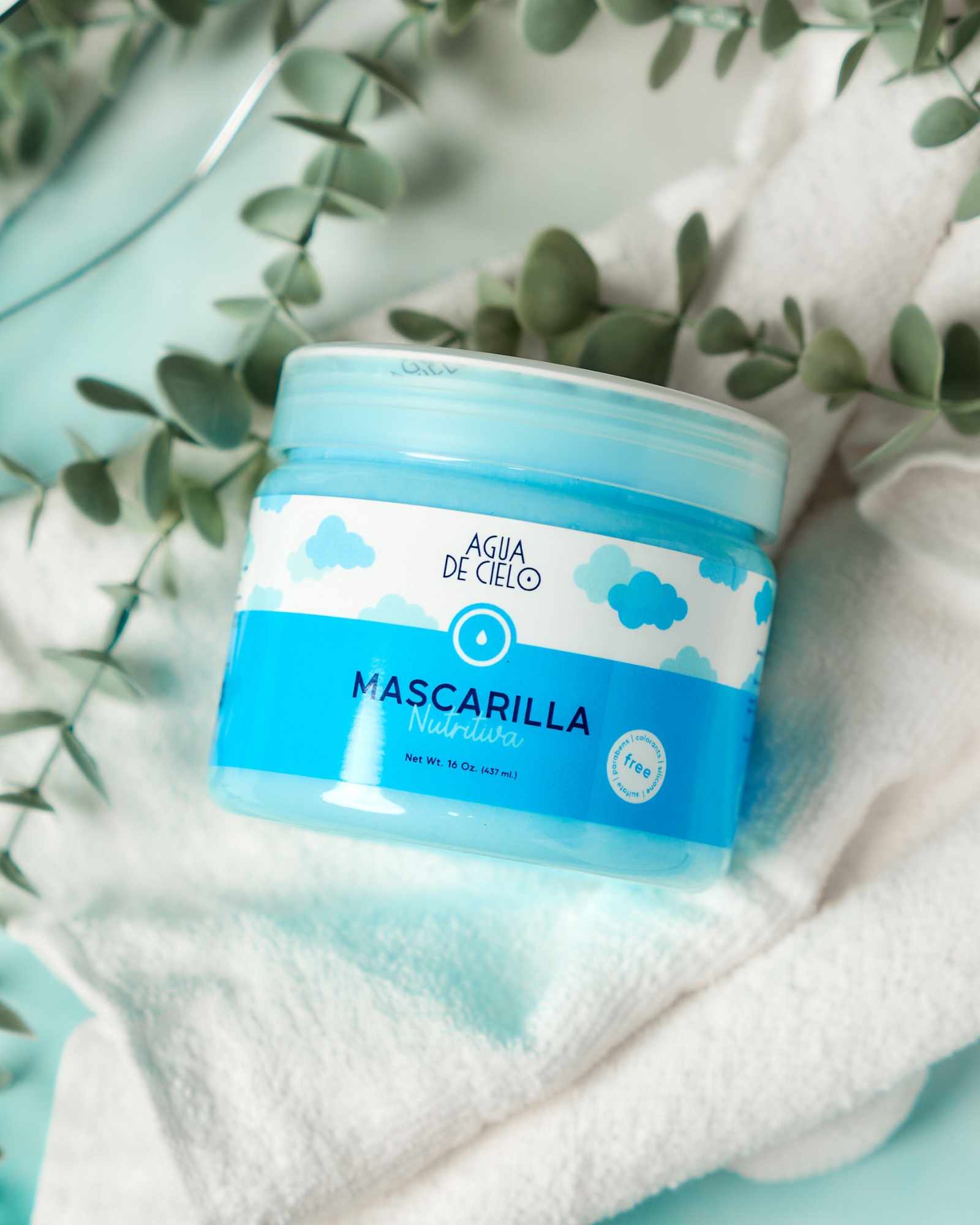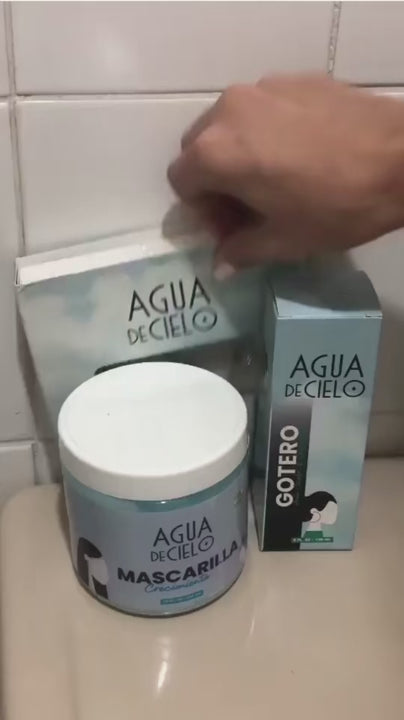 Demasiado bueno
Estoy probando la mascarilla nutritiva con sus ampollas y es el final de los finales cumple con lo que promete . Y si le dan 5 minutos de calor es un plus otra cosa cuando vayan a pedir no se le olvide el Goterooooooooo es demasiado bueno saca cabello porque lo saca . Es mi obsesión en un pote
Silky smooth and smells amazing!
Not easy to find a product that's natural and effective, but this mask is both. I live in an area with hard water so my hair often feels dry after showering, but this mask leaves my hair feeling so soft and rejuvenated every time. And I love the smell!
Loves the mask!
I used this mask after using the shampoo and wow my hair felt amazing once it dried! My hair is usually frizzy after air drying and the hair mask definitely added shine and brought out more of my natural hair texture! It's been a week since washing my hair and it still has shine.
The photo was taken before using the mask and the video is after! What a huge difference
Demasiado bueno
Me encanta el producto , me deja el cabello demasiado suave y me ha ayudado a crecer y reparar el cabello.
Great product
I started using it a few weeks ago and it leaves my hair feeling thick and soft. It smells really good to so its a great mix to my shower routine. Look forward to the results!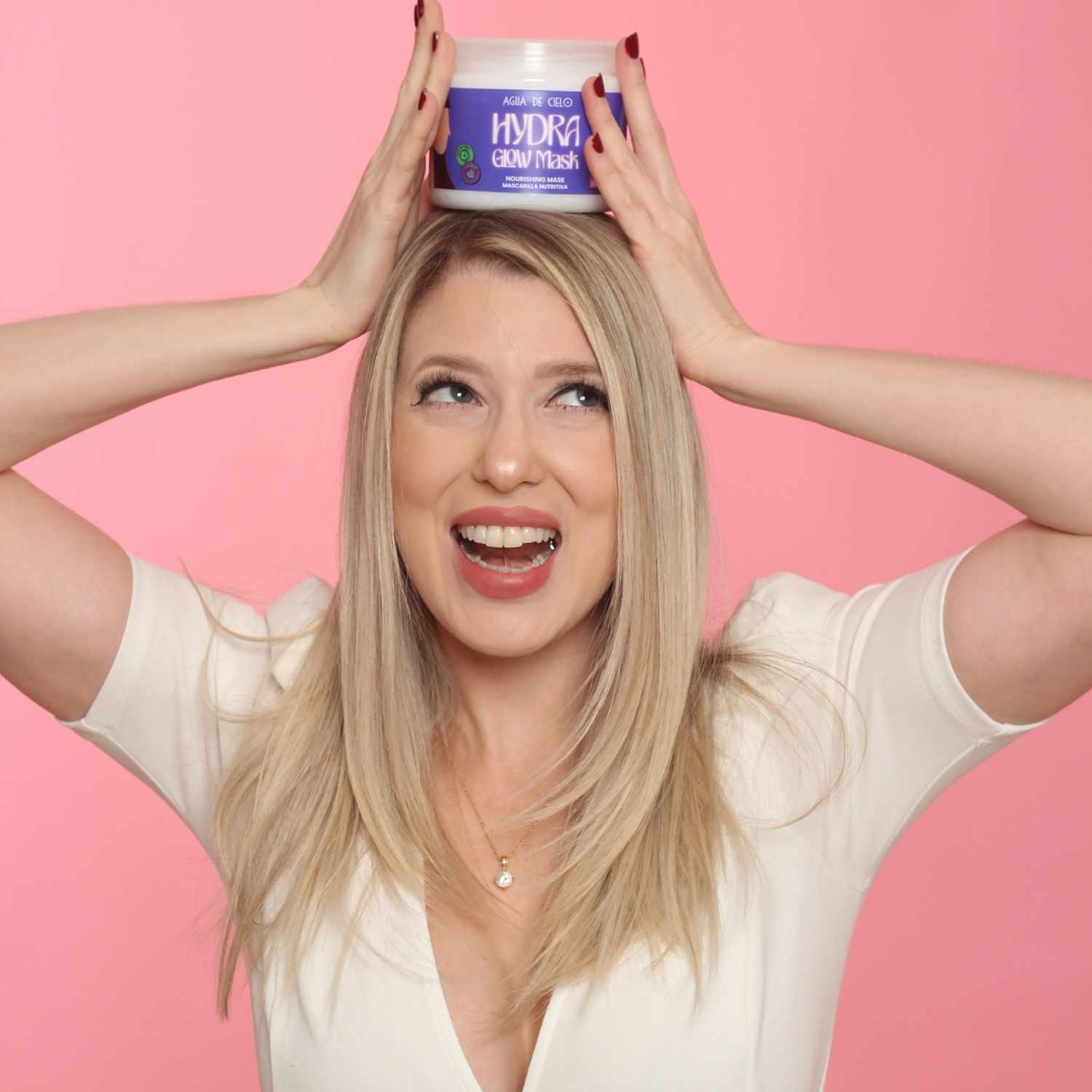 Our Unbeatable
Results or Refund Guarantee
We're committed to your happiness and success. If you don't see any improvement in your hair quality after using our products. We will work with you to help you reach your goal free of charge. If, after working with us and following our recommendations, you still don't not see an improvement in your hair quality, we'll offer a full refund. All we ask is for you to send the products back to us. Sounds fair?
Learn More
FAQs
Are your products organic?

All our products are made with 100% organic ingredients.
Are your products vegan?

Yes. We don't include any ingredients made from animals.
Do you test on animals?

No. We are a cruelty-free company.
Do your products work for all hair types?

Yes, our products work for all hair types.
You're path to healthy hair starts now